Load Banks Direct (USA), Portable, Dry Type, Resistive Load bank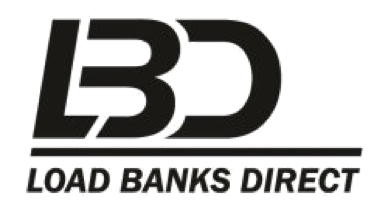 Model # LP1000-400-480-5MT

Overview:
Load Banks Direct is pleased to be your complete solutions provider for superior quality load bank products at competitive prices. Formerly a division of Powerohm Resistors (America's largest manufacturer of power resistor products), LBD is positioned to become the leading load bank supplier in the USA. Leveraging 20 years of manufacturing excellence, LBD's products have all of the features and refinements you would expect from a leading provider.
Our Load Banks are typically used for high power load testing of emergency power systems including generators, uninterruptible power supplies, turbines, battery systems and regenerative power absorption of large motors and other load applications. Our load bank products include power capacities ranging from 50 kilowatts to 2500 kilowatts with standard load step resolution of 25 kW – twice as good as the industry standard 50 kW.
The LP1000 load bank offers the most robust, high-capacity, outdoor design in the industry. LBD is setting the standard with intelligent operator controls, safety indication layouts, adjustable load step resolution, and ease of installation. The LP1000 is the perfect solution for regularly scheduled testing and commissioning of mission-critical standby emergency power systems.

Specs:
Available Ratings
Max kW
1000kW, Resistive Type
Rated Voltage (L-L)
480VAC, 3Ph, 60Hz, PF1

De-rated voltage

400/380VAC, 3-ph, 60Hz

Step resolution

5kW
We also offer load testing services for all major diesel generator brands up to 13 MW Capacity at 4.16 kV, 13.8kV, 220V, 380V and 480V

Should you have any queries regarding sales, after sales support or rental of AC/DC load bank products then please contact us for assistance
Trans Arabian Technical Services Co Ltd (TATS): Contact Us Form