MULAG CO

MULAG is one of the leading German manufacturers of high-tech products and special solutions for airport ground support and roadside maintenance vehicles. The well-known MULAG quality is based on decades of experience in special vehicle construction:
Our roadside maintenance business division manufactures reliable products for mowing and other roadside maintenance tasks. Front- and rear-mounted attachments and mowing combinations come with a multitude of working attachments and are optimally suited for all-year use with
Daimler Unimog and other carriers.
As manufacturers of vehicles for airport ground support and for use in industry, we furthermore place much emphasize on the development and production of a wide range of products, including tractors, conveyor belt vehicles, container pallet transporters, and special vehicles. For years, alternative drives powered by electricity, gas or fuel have played a major role in our product strategy for emission reduction.
For more information please visit: http://www.mulag.de/en/homepage/
PINON FRANCE

Founded in 1904, PINON began by manufacturing industrial trailers for all industries and in the seventies diversified into ground support equipments for the aircraft industry.
For over 55 years, PINON has grown to a position of market leader through emphasis on engineering and quality manufacturing. PINON markets its products worldwide.
Since 2014, a new range of products have been launched, and a project of a second plant is in progress.
For more information plz visit http://www.pinon.fr/produits%20-%20anglais.htm
TREPEL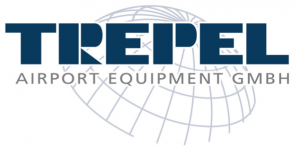 TREPEL, the leading manufacturer in the growing cargo high loader market, aims to provide units with maximum availability and efficiency and, at the same time, having a low maintenance costs. This is "TREPEL's" company philosophy. Decades of experience, an abundance of knowledge and ideas are important elements of market leadership, but equally important is the constant intensive dialogue with our partners on the ramp.
Worldwide operating sub-suppliers of components are a part of the on-time performance of TREPEL equipment. For more than 40 years TREPEL has been a synonym for technical quality at the highest level.
An increasing number of new customers have chosen the TREPEL equipment during the past few years. In the race for more economic efficiency and productivity, TREPEL is the right partner for customers worldwide. Permanent and uncompromising developments of a customer-friendly and user-orientated concept are the foundations of our success.
For more information please visit our website at http://www.trepel.com/products/products-overiew.html